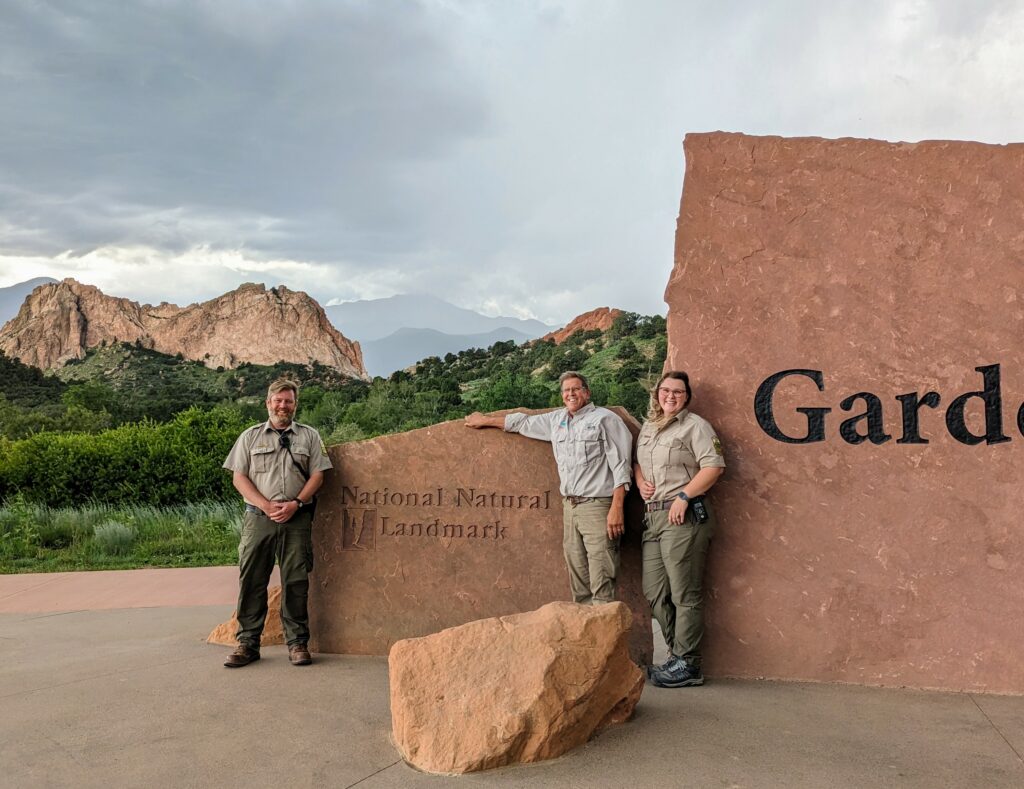 After 29 years of serving the City of Colorado Springs, our beloved Park Ranger, Bernard "Snook" Cipoletti retires this month, and we cannot begin to express how grateful we are for his kindness, humor, mentorship, and dedication to the Garden of the Gods. For 15 years, Snook worked with the Colorado Springs Forestry Department as a field technician before working as a Park Ranger at the Garden of the Gods Park for the last 14 years. In that time, Snook devoted countless hours to the Park, ensuring that guests had a safe and memorable visit. Perhaps more importantly, however, is the time that Snook spent with those around him; you can always catch him telling jokes, sharing stories, offering (sometimes unintentional) words of wisdom, and passing on that wisdom with a smile. Now, with his departure around the corner, Snook was kind enough to sit down to share some parting words before heading to his retirement plan of napping and staying at home!
In the final stretch of a freezing 10-hour flight from Fairbanks, Alaska in 1981, Army Private Bernard Cipoletti caught his first glimpse of the Garden of the Gods: the red rocks peeked through a veil of clouds that blanketed the Garden, illuminated by the setting sun as it retreated behind Pikes Peak. From that moment, Snook knew he had to see those rocks up close, remarking to the airman next to him, "I gotta get over there". Little did he know that the city below him would be the one in which he would fall in love, get married, start a family, advance his career, and enrich the lives of countless individuals fortunate enough to cross his path. Just two years later in 1983, Snook's wish to see those rocks was granted in the best possible way as he received military orders to Colorado Springs, and he's ready to kick back and enjoy that city in his retirement.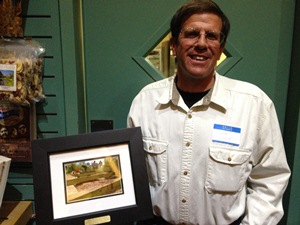 Snook's time in the Garden has been punctuated with several changes, and the Park, its staff, and the community are all changed from his presence. With visitation increasing year after year, Snook emphasizes just how significant an impact having multiple rangers and technicians on-hand has made; gone are the days where Snook works the 1300 acres of the Garden by himself! To truly cement that sentiment, Snook remarks that: "It's been a real pleasure, and it takes a collection of people to make this all happen. The stuff that's been done has only been accomplished through many different groups and people working together; it's not a one-man job". As any would know, there is no statement more befitting of Snook's humbleness and generosity than this, and we all will truly miss having him here. But with that said, on behalf of the Garden of the Gods Park staff, the Visitor & Nature Center, and volunteers, we say: thank you, Snook, and now it's time to get some rest!