Visit Garden of the Gods, Colorado Springs
Early travelers were drawn to Colorado Springs for the high altitude, sunshine, mineral waters, and dry climate. Present-day travelers visit for many of the same reasons. At 6,035 ft., Colorado Springs even surpasses Denver, the mile-high city. Most travelers fly into Denver International Airport and drive 75 miles (121km) south on Interstate Highway 25 to Colorado Springs, the second-largest city in Colorado.
Where to stay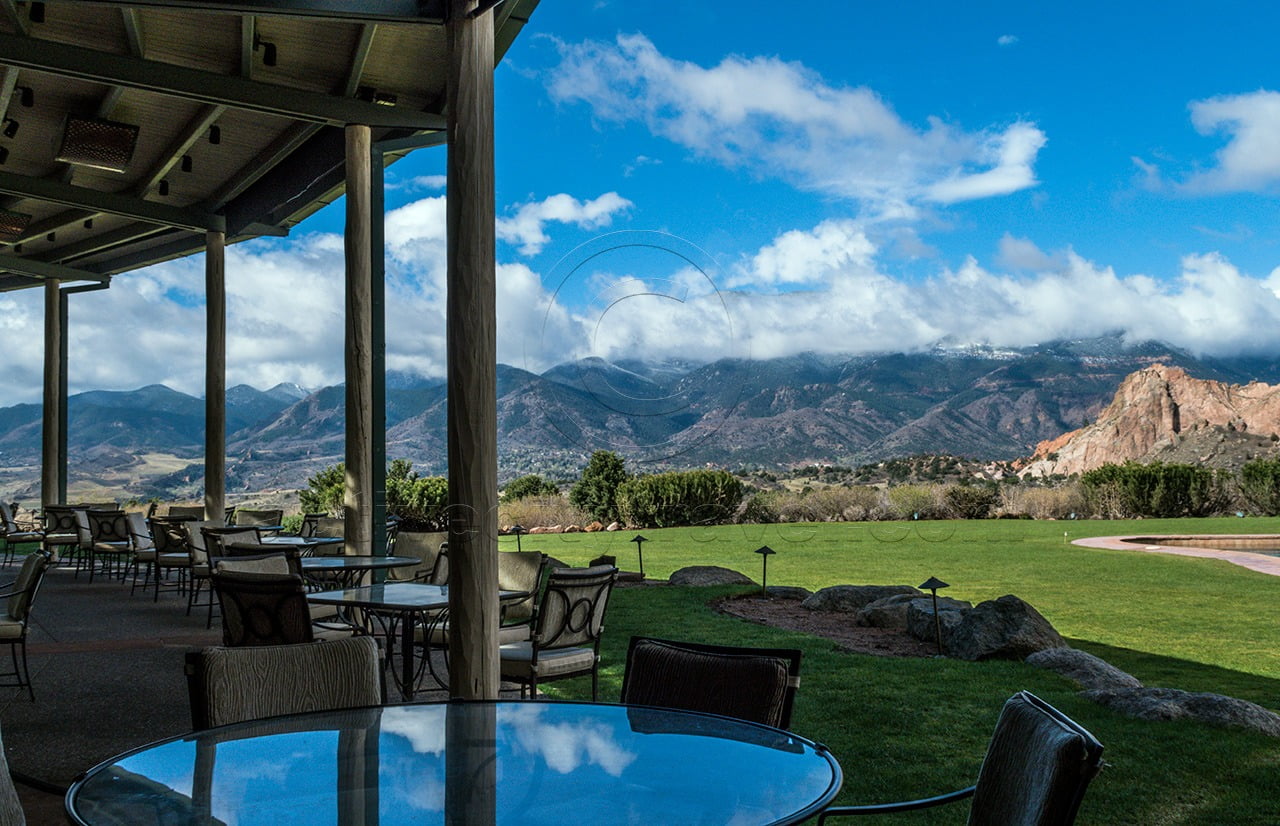 For unparalleled views of The Garden of the Gods Park and Pike's Peak, stay at the luxurious Garden of the Gods Collection. We loved the over-sized, quiet, comfortable suite, the infinity pool, and the delicious breakfasts.
Things to Do
The poetically named Garden of the Gods, containing 300 million years of geologic history, was donated to Colorado Springs in 1909, with the proviso that it be operated permanently as a city park, open to the public.
Hiking, biking, and horseback riding are popular activities in the 1334-acre park. If you only have time for one trail, the paved Central Garden Trail is the best introduction to the geology and plants of the Garden. Garden of the Gods Visitor and Nature Center is a Trip Advisor traveler's choice for the #1 park in the US. Admission to the park and the state-of-the-art visitor center is free.
Golf at Kissing Camels Golf Club at Garden of the Gods Collection. J. Press Maxwell and Mark Rathert designed this challenging, well-routed, and well-maintained 27-hole championship track. Five sets of tee boxes (look for the colorful camel markers) make this an enjoyable course for every level of golfer.
Cheyenne Mountain Resort features an immaculately groomed 18-hole Pete Dye championship track designed to challenge golfers at all skill levels.
Cheyenne Mountain Resort boasts tour-quality greens and broad fairways on a course set beside a private, 35-acre lake. Hole nine is a short par four. Keep your tee ball left for a short approach in and a good opportunity for birdie.
Colorado Springs was named for the natural mineral springs in nearby Manitou Springs. This historic, quirky town is known for its mineral water. Manitou Springs' visitor center can supply you with a map to the springs and a cup. The eight springs (or fountains) are easily found walking along Manitou Avenue. Each spring has a distinctive taste due to the difference in mineral content. Our favorite is the Shoshone Spring, which has the highest lithium content.
Colorado is teeming with natural hot springs but unfortunately, there are no local options for residents and visitors of Colorado Springs. The nearest hot springs are 2 hours drive, depending on the traffic.
Originally Published by Active City Travel