Red Rocks, Remarkable Results, & Record-Breaking Runs!
Another day, another record!
Every year, the GoG hosts the Garden of the Gods 10 Mile/10K & Trail Run race, and this year was a massive success! Before the sun even had a chance to rise, runners, joggers, and outdoor enthusiasts from around the country flocked to the Garden on 11 June to take their place and get moving! Some had their eyes set on the trophies, medals, or even the cash prizes; others were just looking for a great reason to relax, breathe deep, and stay active; but all had the best view as they marched through the towering red rocks with the first rays of sunrise pushing them forward.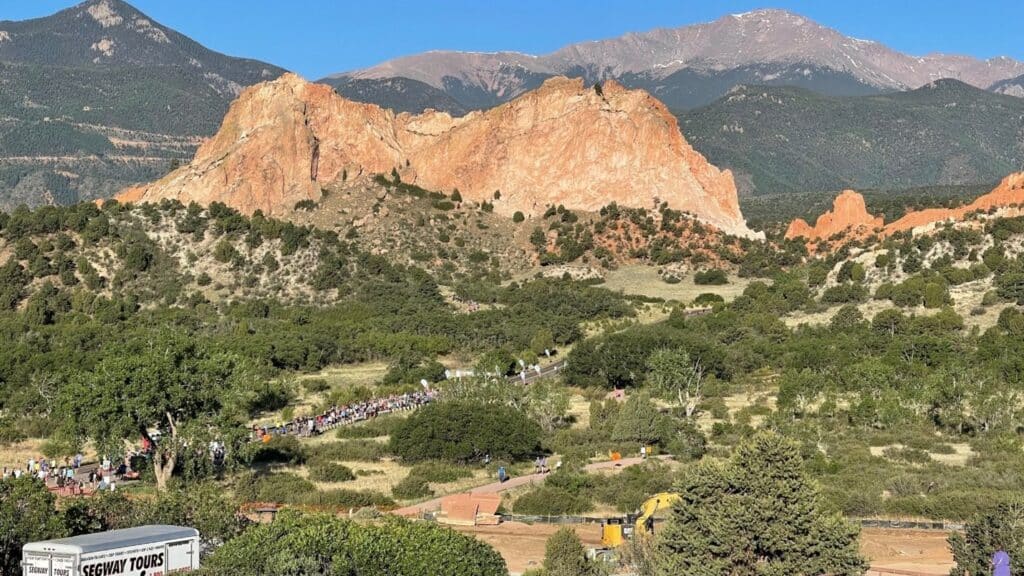 With eternal glory, jaw-dropping views, and invigorating exercise being in the spotlight, it's no wonder people travel from across the nation come to participate in this event year after year. However, there's another more charitable element to the 10 Mile/10K. With more than a dozen partners, vendors, and affiliates, this race is as much a community event as it is a race. Couple that with our VIP Race Experience package which donated proceeds from each VIP Package purchase to the Garden of the Gods Park, and it's no wonder that this year was a success. Now, how much did we make exactly? Drumroll please……we raised $2,211 to the preservation of the GoG! That's an increase from last year, and our goal for next year is $2,500, but let's be honest: with your help, we'll crush that. $3,000? $3,200?! We can only hope, and you can be a part of it!
We've got a good feeling about next year, and the sky really is the limit for us! Any amount donated to the GoG means the world to us, the community, and…well, the world, and if we can keep setting records every year, then we're all in! Of course, none of this would be possible without the hard work and support of the team behind Pikes Peak Marathon, all of the partners of the Garden of the Gods 10 Mile/10K & Trail Run, the countless volunteers and staff at the race, GoG Visitor Center, and Rock Ledge Ranch, and the participants themselves: thank you! As always, stay tuned to hear more about what's happening in and around the GoG. Until next time!