Starlight Spectacular and Settling Down from the Summer!
All we can say is: WOW, what a summer! From TripAdvisor and KidsOutandAbout rankings, to the Garden of the Gods 10 Mile/10K, to the famous Starlight Spectacular, to  welcoming tens of thousands of guests in the span of three months…this summer was a smashing success! Let's do a quick recap of the Starlight Spectacular and some of the highlights of our summer, and we'll give a quick glimpse into what we have going on in the next few months. And don't forget to check out our previous blogposts about the 10Mile/10K & Trail Run or our travel rankings!
Bright Lights & Great Sights
The Starlight Spectacular is a Colorado Springs tradition going back more than 25 years, and 2022 marks its triumphant return after a brief two-year hiatus. This nocturnal outing brings in hundreds of attendees, be it walkers, runners, or cyclists. The real highlight of the night, however, is the…well, lights! Attendees deck themselves out in neon, glowsticks, LEDs, headlamps, and even body paint with one goal in mind: to "light up the night"!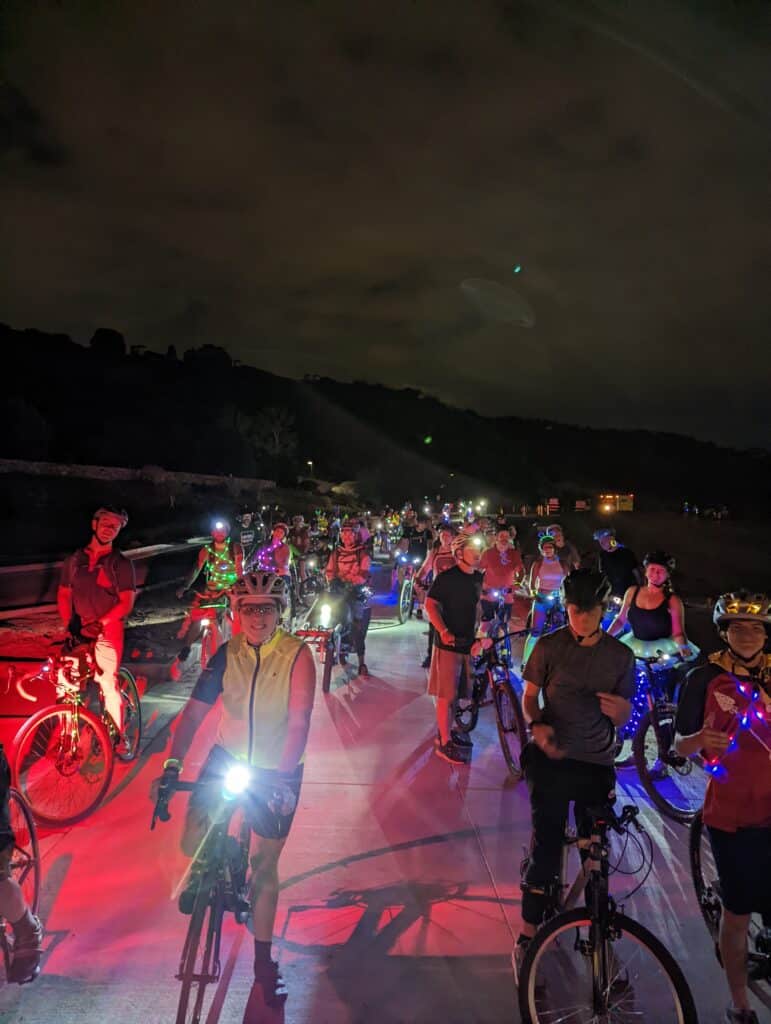 What makes this event even more wonderful is the fact that the main priority isn't competition, leaderboards, or making a record time: it's all about fun! Guests are free to set their own pace and enjoy the spectacle or try to set a personal best on the 5K loop if that's their goal! However, if prestige is what you're after, then look no further than the Glow contest, which awards the grand prize winners with bikes from Ted's Bike Shop!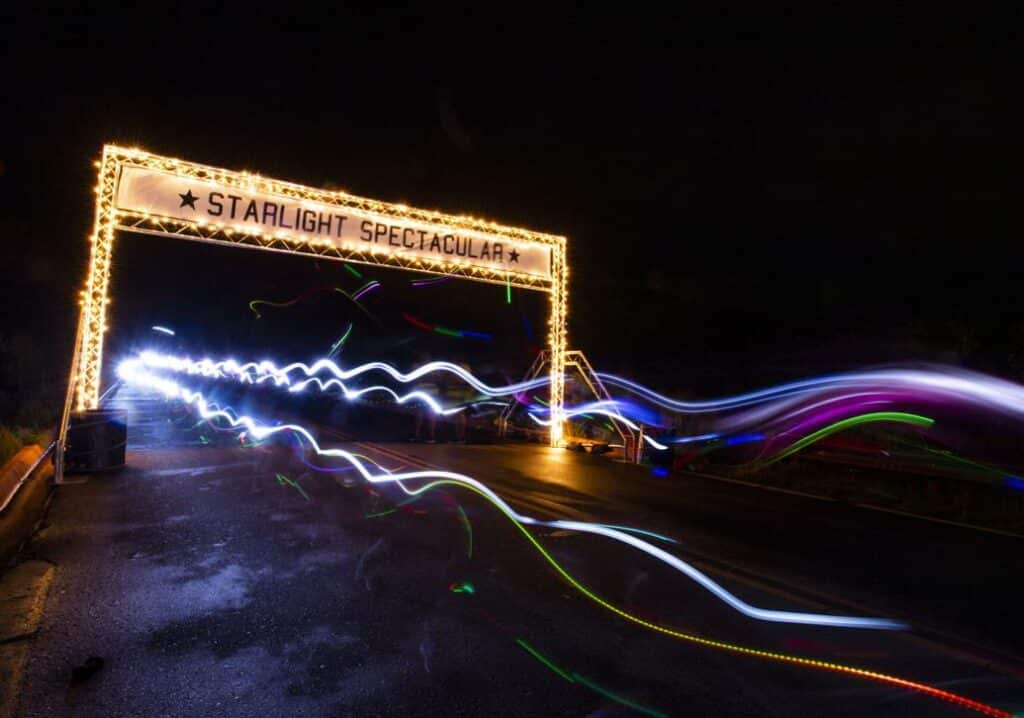 This year's Starlight Spectacular was a fantastic return to form, and in total, 862 walkers, runners, and cyclists showed up to light up the night. With a light sprinkling of rain, a few guest appearances from some of the Garden's signature wildlife, and the help of volunteers and local businesses, this year was a blast! As always, proceeds from the event will go towards TOSC's mission to supporting and maintaining our city's iconic trails, open spaces, and parks. For more information, head on over to the Trails and Open Space Coalition website, and keep an eye on their Event Calendar to stay in the loop!
Finally, huge shoutout to the TOSC and Parker Seibold at The Gazette for allowing us to borrow some of their photos from the event. To catch more of Parker's work from the evening, be sure to check out her Starlight Spectacular gallery here!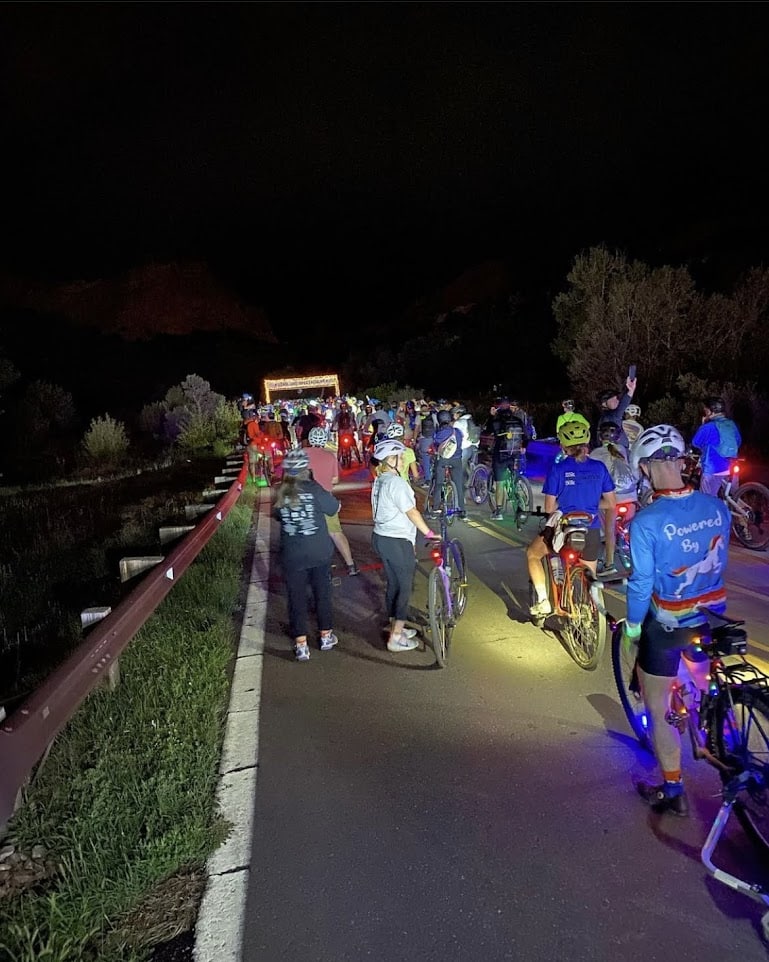 Looking Forward to Fall
And with that, our summer months are coming to a close! June through August are undoubtedly our busiest months, and as we move into September, we have a few changes coming your way. First off, our hours will be changing after Labor Day from 9am-6pm to 9am-5pm. Hours for the GoG proper will remain 5am-9pm until 31 October.
Now, we know that one hour less to see our beautiful Visitor Center is a lot to take in, but don't let that distract you from some of the awesome events we have going on in the next couple of months! For instance, we'll be hosting our new Plein Air painting program the first week of September called Plein & Simple, followed by another recent addition called Painting on the Terrace! Both programs are hosted by the incredibly talented Tyler Dixon, and you won't want to miss them. If that's not enough, we have the Cool Science Festival starting on 24 September, which brings all sorts of STEAM (science, technology, engineering, art, and math) events from throughout the city together to showcase their offerings to children, parents, and families.
Of course, our regular offerings like Tyke Hikes, our yoga programs, photography workshops, and Rock ID labs will continue as usual, so check out our Event Calendar for details.
Well that's about it for now! As always, a huge thank you to our visitors and participants, our wonderful volunteers, and our city, park, and building staff for a tremendous summer! Be sure to stay tuned to see what events we have going on this fall, and we'll see you next time!